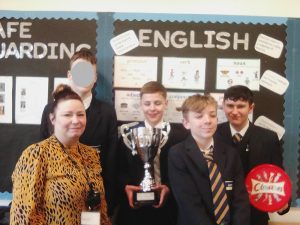 On 1st March (Shrove Tuesday), our students had the opportunity to make, toss and eat their own pancake.
All tutor groups on the main site had a 15 minute slot in the cookery room. Under the auspices of Mr Pinder, they made some perfect pancakes.
9A was the overall winning group for their organisation and engagement, although all participants enjoyed the challenge and being able to eat the fruit of their labours.